Why are Modular Kitchen Designs so popular in Kolkata's home decor?
Discover the reasons behind the growing popularity of Modular Kitchen Designs in Kolkata's home decor market.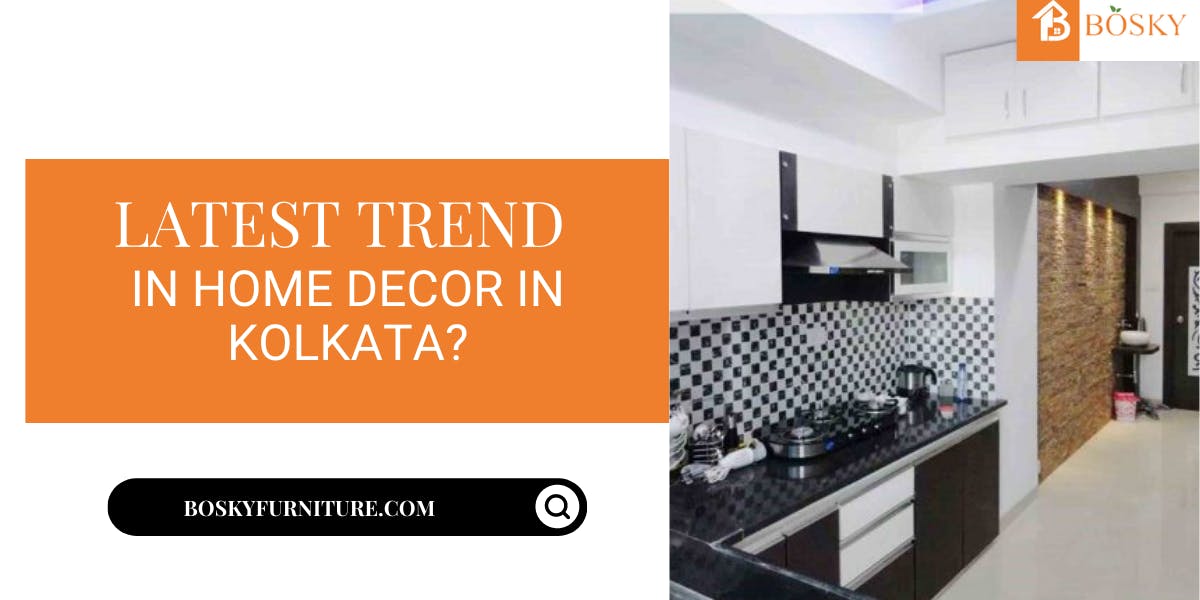 A modular kitchen is a contemporary concept of a kitchen design that comprises drawers, cabinets, and shelves in an organised manner to save space. This type of kitchen can add extra beauty to your house. Not only for the beautiful look, but it also gives you a safe and secure kitchen. It's easy to handle and maintain. Currently, these kitchen designs are considered to be the latest trend in home decor. It makes cooking a fun-filled rather than a boring experience.
Amazing Concept of Modular Kitchen Designs –
In the market, there are various modular kitchens available. Different types of shapes, colors, and sizes are available. All accessories are made for individuals. The size depends on the house's capacity for available space. Make your kitchen organized and well-settled. In a modular kitchen, a chimney is a primary need. This reduces smoke and excessive gas in your kitchen. Keep the aesthetics of your house intact with such a unique style. Also, considering modular kitchen in kolkata embraces advanced technology, a microwave is a must-have applicant. It plays a vital role in reducing the workload in the kitchen.
The modular design aims to keep the kitchen hassle-free. Therefore, it's built with efficient cooking tools such as multiple burners, toaster ovens, micro ovens, etc. Also, give easy access to all your kitchen accessories. It's very convenient. All are made with good quality accessories and low maintenance features.
Must Read: Is Modular Kitchen Good For Choice Small Spaces?
Create Your Own Design –
Make them as per your wish. There are many kinds of modular kitchens available in the market. Different types of colors and shapes are available. But every kitchen is unique in its own way. All sizes and shapes are different; that's why you should create your own design as per your need which suits your kitchen and turns its beauty on.
Recommended: Trendy Modular Kitchen Designs And Ideas For Small Spaces
Why Choose Modular Kitchen-
Features and benefits are discussed below –
1. Organized and structured – The most primary and vital role is well organized. It should be structured properly.
2. Cost-Effective– All used accessories' quality is good. It gives durability. Make your maintenance cost-effective.
The kitchen needs upgrades, too- The kitchen needs upgrades for a unique classy look and makes the user experience easy.
3. Quality of materials– Using good quality products gives durability and guarantee. It's not easily repairable or replaceable.
4. Safe and secure – It is safe and secure for your house. And keep this area healthy.
5. Trustworthiness – When it comes up to trust, they are the best. They can give a warranty on their work. All their consent is about customer satisfaction. Customers' choice is their first priority.
6. Extremely Durable-It's the main reason to choose a modular kitchen for your home to get something sustainable. It's made with extremely durable materials that keep the product the same for a long time period.
You can reach Bosky Furniture to get the best modular kitchen in Kolkata. They are popular as a trusted interior designer. Please get in touch with us.